20 Jun

Automobile Accident Attorney in Anaheim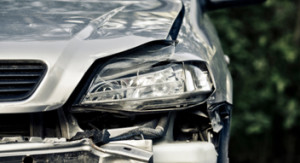 When you are involved in an auto accident, it can be a traumatic experience, even if any injuries sustained are only minor. When serious injuries or even fatalities are involved during a car accident, however, any trauma intensifies. Due to the weight and size of a car, when they collide or when automobiles collide with larger vehicles such as trucks, chances of serious injuries become extremely high.
Car Accident Attorney Georges Meleka wants you to be able to focus on your healing after your auto accident by leaving the legal aspects of your car accident to his firm. Georges Meleka has successfully represented a number of car accident victims and he works tirelessly to make sure that they receive truly fair compensation for their loss and damages. Georges Meleka has a proven track record of helping auto accident victims get the maximum compensation that they deserve.
Seek Legal Help If You Were Injured in an Auto Accident
Do you know the potential you have for auto injury when you operate your vehicle? Each year, car accidents result in as many as 74,000 injuries to pedestrians. In addition, more than 150,000 people have to visit our country's emergency rooms because of fingers that have been slammed in car doors.
While these numbers are staggering, they seem minor, however, when they are compared to statistics for common auto accident injuries that occur while operating or as a passenger in a motor vehicle during an accident.
The back, neck and head are the most common spots for injury in car accidents. Other injuries that are common include arms, legs and internal organs. Common injuries from auto accidents include Whiplash, disc injuries and traumatic brain injury, among others.
If a car accident injury has had an effect on your life or that of some you love, then please do not hesitate to contact experienced auto accident attorney Georges Meleka to schedule a consultation.